Welcome to Harmony Moon! 

Harmony Moon is a specialty shop and community center dedicated to helping people live gentler lives.  We offer gifts and decorative accessories for the home and garden, fountains, chimes, jewelry, aromatherapy, books and music to lift your spirit and inspire you towards serenity.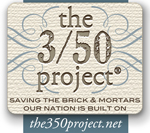 Sign Up for Our Newsletter:

enter your email address

FREE SHIPPING

on orders of $50

or more*

*US 48 states only

All major credit cards accepted:

Copyright © 1996 - 2014 Mindful Hands, Inc. and Harmony Moon. All rights reserved.

Enter keyword or item number:

After 16 years in Alexandria, VA, we re-located in May of 2013 to the beautiful Shenandoah Valley